West Disaster News Archive
Welcome to the official page for all stories, narratives and tales of transformation and inspiration coming from West following the fertilizer plant explosion that rocked the small Central Texas community. Please bookmark this page and check back frequently for the latest available updates. Click the thumbnail photo below or the tab to the left to go to the story you wish to read.
April 29 - Teams Assess Damage & Share in the Spirit of West. The assessment process is going slow as we wait for decision from FEMA. While the teams do their assessment work, they also spend a lot of time listening to the miraculous stories of those we are there to help
April 23 - A Visit into Zones 1 and 2 Provides the First Glimpse of the Long-Term Recovery Project Ahead
an update from West by Laraine Waughtal, CTC Disaster Response Coordinator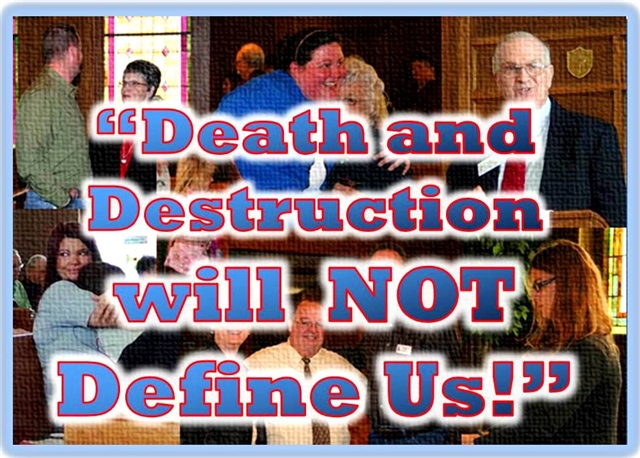 April 22 - It is Well. It is Well With the Souls of West Who Declare "Death and Destruction will not define us" - The First United Methodist Church of West Exemplifies Christian Love and Action
by Vance Morton, CTC Director of Communications & IT
April 19 - Hallelujah! CTC UMCOR is HERE!
Rev. Laraine Waughtal, CTC Disaster Response Coordinator, shares a few of her encounters and experiences from day 2 on the ground in West.
April 18 - A Wrap-Up of Day 1 of the West Recovery Efforts Before turning in and getting a few hours of rest, Rev. Laraine Waughtal, CTC Disaster Response Coordinator, took the time to send in the following summary of the day's events to ctcumc.org
April 18 - Situation Update, West, Texas from Don Scott, Central District Superintendent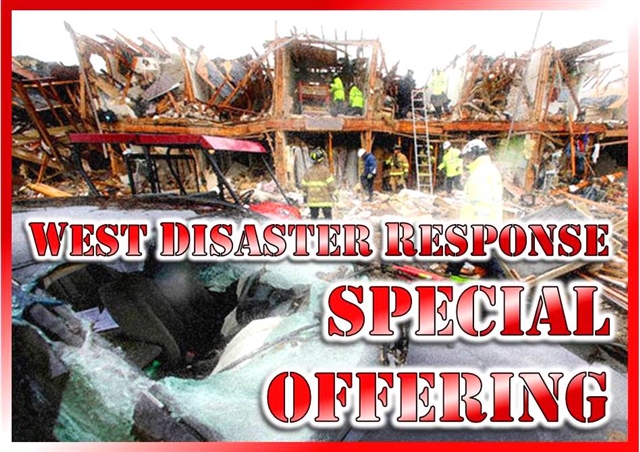 April 18 - A Special Offering is Announced Bishop Lowry is asking the churches of the Central Texas Conference to receive a special offering in support of the immediate and long-term relief efforts for the community of West
April 18 -
Bishop Lowry Asks Central Texans to Respond with Prayer, Patience & Hope
April 17 - First Reports from West: "What we need most right now are your prayers."