2012 Conference Leadership Nominations Now Open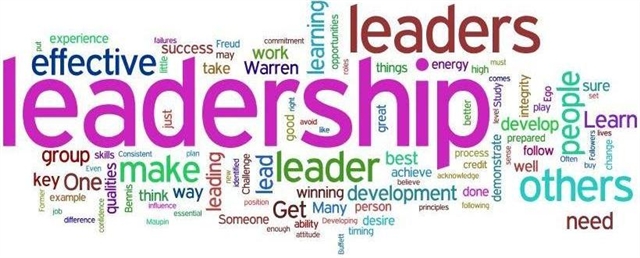 The time has come for the people of the Central Texas Conference to nominate those who they feel will best lead the conference over the next quadrennium. And while the every-four-year cycle of nominating committee members and other areas of conference leadership is nothing new, there are some changes brought about by the Exodus Project to consider when making your nominations.
As you are aware, we have moved into a new Conference structure under the Exodus Project as voted on at the November 2010 Called Conference. While this new structure retains the agencies and committees prescribed by the United Methodist Discipline, it also sets up new leadership teams and task force groups that better reflect our new structure as well as our mission to make disciples of Jesus Christ for the transformation of the world. There has been a reshuffling of positions and committee assignments due to the move from seven geographical districts to five plus one New Church Start district. In other words, "it all goes back to zero," to borrow a phrase from Gil Rendle, noted author, speaker and the teaching speaker during this year's Annual Conference meetings.
Those we nominate for positions of leadership this year need to reflect our need to appropriately balance districts, ethnicity, age, gender and other diversity considerations consistent with our new alignment, as well as support Bishop Lowry's goal of having at least one-third of the conference leadership be filled with new people – people who have never before served in a conference leadership role. So please don't limit your thinking to what you've known and been comfortable with in the past. This is a new day with a new set of challenges to be met.
A list of all the positions available for nomination is below. You may nominate anyone (including yourself) who is a member of the Central Texas Conference and is active in their local church. To see a complete list of all the committees, task forces and positions of leadership in the conference, click here (this list shows all positions, both nominated and appointed. Not all leadership roles in the conference are available for nomination.). Nominations need to be received at the Central Texas Conference Service Center by March 30.
To make your nomination, simply go to the official 2012 Nomination form (click here) and fill it out – you must fill out a separate form for each position you wish to nominate (i.e. if you wish to nominate Mrs. Ima Greatperson for five different leadership positions, you need to fill out the form five times). Once you have the form filled out, either save it to your computer and attach it to an email or print it out and mail it in by the March 30 deadline. The e- and snail-mail addresses are at the bottom of the nomination form.
Here is the list of all the leadership positions available for nomination. If you have any questions, please contact Susan Briles at susanbriles@ctcumc.org or 817-877-5222.
Conference Committee on Nominations and Leadership Team
One lay leader or district designee from each of the 6 districts and one clergy from each of the 6 districts…
District Boards of Church Location and Building
New Church Starts District:
(Executive Committee serves this function)
Chair – Conference Lay Leader:
Associate Conference Lay Leader:
Conference Director of Lay Speaking:
District Chairs of Lay Speaking…
Emmaus Board of Director's Representative:
Church and Society Chair:
Conference United Methodist Women President:
Conference United Methodist Men President:
CCYM Team Representative:
Division of Ministry with Young Adults Representative:
Christian Unity and Interreligious Chair:
Commission on Archives and History
One Clergy from each District…
One Lay person from each District…
Committee on the Episcopacy
Laity Representatives (total of 6 – 3 women/3 men):
Clergy Representatives (total of 3):
Additional Representatives (total of 2 -Youth):
Committee on Episcopal Residence
Committee on Episcopacy Chair:
Council on Finance and Administration President:
Board of Trustees President:
Commission on Equitable Compensation and Clergy Benefits
Council on Finance and Administration
Board of Ordained Ministry
Chair, Board of Ordained Ministry:
Vice Chair and Lay Representative to Executive Committee:
Candidacy /Mentor/Background Registrar:
Conference Relations, Elders:
Conference Relations, Deacons:
Psychological Assessment:
ABLC/Extension Ministries Registrar:
Joint Committee on Incapacity Chair:
Committee on Investigation
Clergy in Full Connection:
Alternate Clergy in Full Connection:
Alternate Professing Member:
Committee on Investigation for Diaconal Ministers
Diaconal Ministers-Professing Members:
Alternate Diaconal Ministers-Professing Members:
Clergy in Full Connection:
Alternate Clergy in Full Connection:
Administrative Review Committee
Clergy in Full Connection:
Alternate Clergy in Full Connection:
District Committees on Ministry
Board of Pensions and Health Benefits
Conference Council on Youth Ministry
Youth Service Fund Chair:
Institutions Relating to the Central Texas Conference
Glen Lake Camp and Retreat Center Board of Directors
Homes for Retired Ministers, Board of Trustees