Bishops Lowry and Bledsoe Join Togther to Support the Bishops' Call to Action
"Stay Focused on The Mission"
by Vance Morton*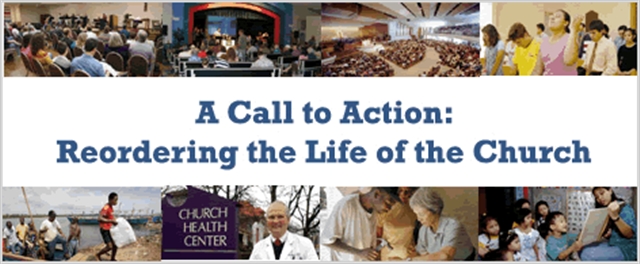 Bishop J. Michael Lowry, Episcopal Leader of the Central Texas Conference and Bishop W. Earl Bledsoe, the Episcopal Leader of the North Texas Conference released a joint statement Tuesday, Sept. 20 definitively stating their support for the

Bishops' Call to Action

and subsequent recommendations by the Interim Operation Team.
In the statement, the bishops called out that the time for talking about the need for change is over and that the time is now to "reclaim the missional flexibility of the early Methodist movement" and "make the necessary changes to align our priorities and our finances toward the mission of making disciples of Jesus Christ for the transformation of the world."
Calling this a "defining moment in the life of The United Methodist Church," Bishop's Lowry and Bledsoe reemphasized their desire for action by stating, "For too long, we have lamented over the fact that our denomination is losing members and becoming irrelevant in today's diverse culture. For too long, the cries of the poor and hurting have sought a Word from the church and sometimes found us too wrapped up in politics and institutional survival. God is calling us to make disciples of Jesus Christ in a new generation for the transformation of the world. Accordingly, as a first step, we call upon all whom God has called to lead to join in support of the Call to Action and the recommendations of the Interim Operational Team."
*Vance is the director of communications for the Central Texas Conference.
vance@ctcumc.org